Alipay is the extremely popular payment method from China.
Alipay
Alipay is the extremely popular and practical payment method from China. With Alipay your customer can pay in your physical shop and online shop by phone, without using a debit card.
For online and offline usage
It's another extremely popular payment method from China. Alipay started as a payment app originating from Alibaba, the Chinese Amazon equivalent with over 1.0 billion users, and is now an all-in one super app, with travel, event and investment features. It's the world's number one mobile payment service regarding its market share. As an app Alipay is a payment method used on smartphones and suitable for purchases in both offline stores and online webshops. It features options like Quick Pay, QR Code Payments, In-App Web-Based Payments, and Native In-App Payments. Through our POS system, Alipay can be offered easily to your customers.
All major currencies
All major currencies are supported, including GBP, EUR, USD, JPY, CAD, AUD, NZD, HKD, KRW and more. In case of currency exchanges, Alipay processes the conversions and we credit in EUR into your PayPro account the next day (T+1).
Increasing number of users
With hundreds of millions of users logging in to Alipay every day, it is one of the most used apps in China, Japan, Singapore and South Korea, and is gaining ground in Europe and the rest of the world every day.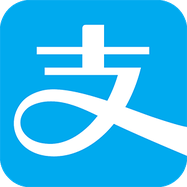 Alipay
Voor Nederlandse consumenten de online betaalmethode.
€ 0,-

Vast

2,6 %

Variabel
Voor online én offline
Alle grote valuta's geaccepteerd
Geen pinpas meer nodig
Alipay QR Code
Alipay QR code is highly suitable for retail: every physical shop can use it by just integrating a POS system.
1. Open the Alipay app
2. Click 'Scan'
3. Pay by scanning the QR code
Alipay Barcode
Alipay Barcode can be used both online and offline through our API.
1. Open the Alipay app
2. Click 'Pay'
3. Let the employee scan your code
Betaalmethoden voor jouw chinese klanten
Want to know more about the payment method Alipay and WeChat Pay? Then read the extensive summary about Alipay and WeChat Payin here.
More info here
Take your business to the next level
Set up payments, invoicing, and debtor management within minutes. Boost conversion with our optimized checkout page. Increase revenue with our Affiliate Marketing network.