The QR version of the well-known Dutch online payment method.
iDEAL QR
Use PayPro to let your Dutch customers pay in the fastest way possible with an iDEAL QR code. The iDEAL QR code can be scanned from both paper and screen. After scanning, your customer is directly redirected and pays with one click through iDEAL in their mobile banking app.
iDEAL payments with QR-code
iDEAL is the most popular online payment method in the Netherlands. All Dutch consumers know iDEAL and use it to pay every week or even every day. When you have integrated the payment method iDEAL QR, paying through iDEAL will be even easier and faster for your Dutch customers.
The iDEAL QR app
The payment method iDEAL QR was created by Currence. It ensures that customers don't need an identifier to log in, nor a username and password. As soon as your customers download the safe iDEAL QR app, it is possible to use iDEAL QR as a payment method.
Everything is automatic
After your customer scans the QR code with his mobile phone, his/her mobile banking app opens and presentes an iDEAL payment. All payment data have been automatically filled in. The customer just has to confirm the transaction with a PIN code. After the payment is confirmed, the customer is redirected to the confirmation page on the device he/she scanned the code.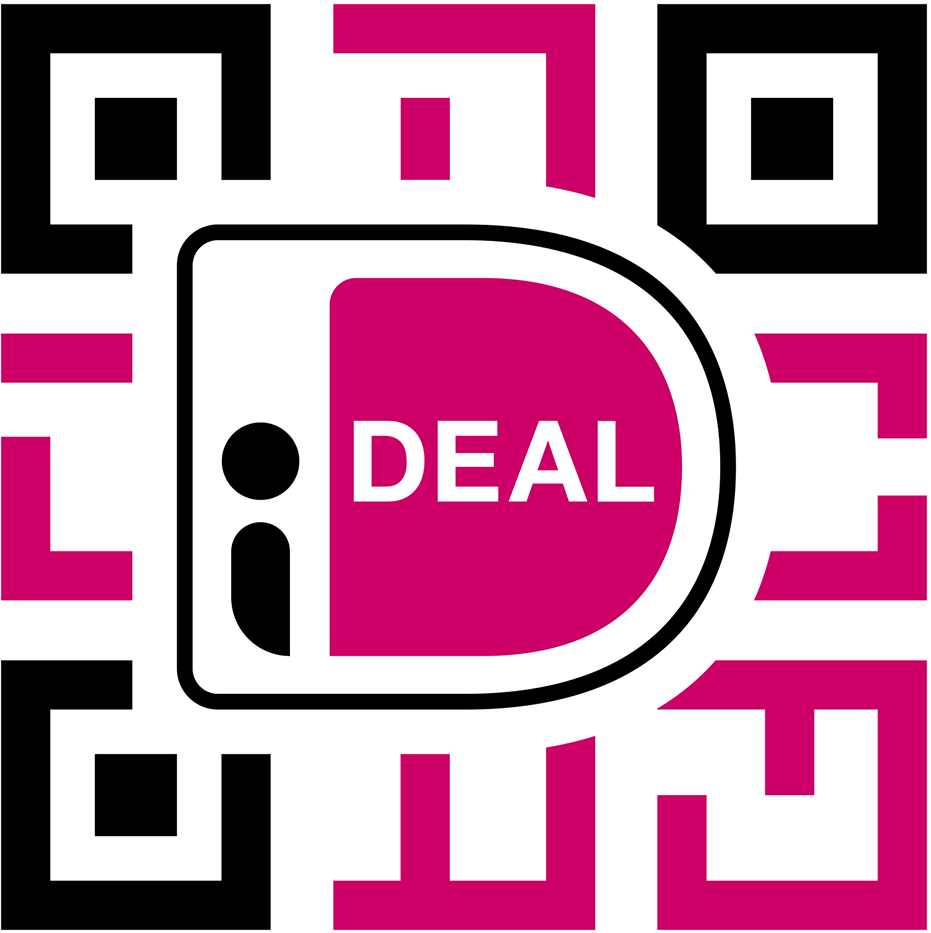 iDEAL QR
The QR version of the well-known Dutch online payment method.
€ 0,49

Fixed

0,0 %

Variable
Minimaal uitstappercentage
Simpel aanpasbaar
Binnen 5 minuten live
PayPro Guide for all your questions
Do you want to know more about the payment method iDEAL QR? Read the detailed article regarding iDEAL QR in the PayPro Guide. This article includes practical examples of how you use iDEAL QR both online and offline. You will also see the steps your customer needs to take to pay with the iDEAL QR.
Check the PayPro Guide
Take your business to the next level
Set up payments, invoicing, and debtor management within minutes. Boost conversion with our optimized checkout page. Increase revenue with our Affiliate Marketing network.