Spread payments & Subscriptions
With PayPro, you can easily collect payments from your customers using SEPA direct debits. This can be a weekly, monthly, or yearly subscription, or a product paid in instalments. With our system, you can set the dates very flexible.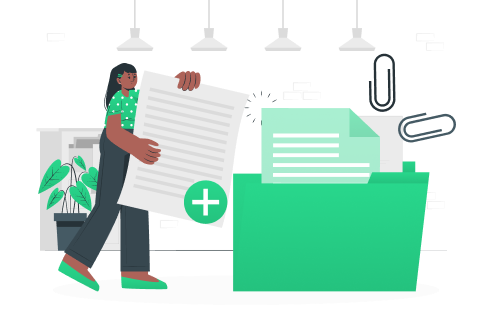 Easy & Powerful
Possible via the payment page, links, API or batches.
Adjustable installments
Adjust the SEPA revolving period at any time.
Debtor management
The ready-made debtor management process to your support.
Anti-fraude measures
All transactions and data are secured and encrypted.
Periodic direct debits
Do you want to offer subscriptions to your customers? Then have your payments collected through PayPro with SEPA direct debit. Clear, simple and fast. This way you can enjoy recurring income every period. SEPA direct debit.
Allround Crossfit membership
Allround Crossfit membership
Allround Crossfit membership
Successful SEPA direct debits: simple and fast
In the following, we explain our SEPA direct debit process via invoice in a number of steps. An invoice is one of the four options to process direct debits through PayPro. This will give you an idea of how easy your SEPA direct debits can be processed by PayPro.
First payment
After the first instalment has been paid online via iDEAL, BanContact or PayPal, we will automatically send an e-mail on your behalf. Your customer will be thanked for the order. If you wish, this e-mail also includes the SEPA authorisation form.
Returning the SEPA authorisation form
Optional
By signing and returning the SEPA authorisation form, your customer agrees to the direct debits that need to be paid in future.
As soon as we deliver the SEPA Direct Debit to the bank, we will send your customer a prior notification on your behalf so he/she is aware of the direct debit.
Actual direct debit
We direct debit the amount on the agreed date, which will be credited to your PayPro account within 2 working days.
Debtor-management
Optional
We don't presume this will happen, but it's possible that your customer will cancel the payment. To prevent that you are left behind with unpaid invoices, PayPro has a practical module: debtor management. We will send several e-mails enabling your customer to still make the payment.
Payment
If successful direct debits are visible on your PayPro account, you are be able to withdraw your money. You then choose the amount that you wish to transfer to your business account.
Read more about withdrawing your balance
PayPro Guide
Can't manage with the settings? Then we have a handy page on the PayPro Guide. Here you will find all articles about Recurring & SEPA Direct Debit, including a number of service videos.
PayPro Guide
In practice
For example, Jeremy owns a gym in Groningen.
To easily process his subscriptions, he has chosen to have them direct debited via PayPro.
The 500 monthly SEPA direct debits cost € 0.25 per transaction.
Additionally, Jeremy uses the modules Payment page, Spread payments & Subscriptions and Debtor management
The extra modules are required because Jeremy does not use the PayPro API.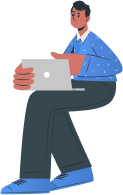 This is Jeremy
Jeremy his total costs are:
Price per transaction

€ 0,25

Transactions

500
Activate Modules
Checkout Page

€ 15 per month

Spread payments & Subscriptions

€ 25 per month

Debtor management

€ 15 per month
Learn about our time-saving and sales-boosting payment process
Grow your business. Check out all our functionalities completely free of charge for 30 days.