Easy Digital Downloads
Our free Easy Digital Downloads plugin is designed for all merchants with a WordPress-build website, offering digital products. In combination with PayPro you safely secure and enable different payment methods for your webshop.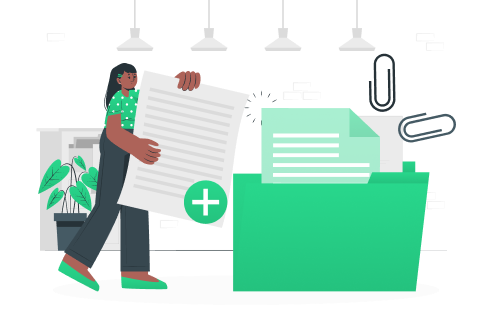 Connect Easy Digital Downloads
Check out our video and information on how to connect Easy Digital Downloads with PayPro within a few minutes and why it is so easy.
5 Easy steps to integrate PayPro in your webshop
To enable different payment methods in your webshop, we developed a process that makes it convenient for everybody, even with no developer experience, to set up your checkout page.
Create your free account at PayPro
Get the official Easy Digital Downloads plugin
here
Connect the plugin to your webshop
Choose payment methods for your payment page
you can always expand these afterwards and turn them on or off
Your webshop is linked! Start with your (test) payments
De PayPro Guide voor al je vragen
Kom je er niet uit met het instellen? Dan hebben we een handige pagina op de PayPro Guide. Hier vind je alle artikelen over webshop plugins, inclusief een aantal service video's.
Bekijk de PayPro Guide
How PayPro completes your webshop
PayPro is a payment service provider and responsible for the payments between the end consumer and your webshop. But PayPro is not just that. We focus on how we can help our merchants to grow. Therefore you receive certain benefits to connect Easy Digital Downloads with PayPro:
Free registration and plugin
Perfect and easy connection between a WordPress website and your orders
12 most common payment methods (Credit Cards, iDEAL, direct debit, ..)
Access to the (optional) time saving and revenue increasing modules, e.g. the promotion power of PayPro's Affiliate network
Free registration and plugin
At PayPro the registration and the plugin are free of charge. Once you set up everything and have your first sales we charge a small fee per transaction depending on the payment method. You can find more information about our prices here.
Why Easy Digital Downloads
Easy Digital Downloads is created to sell and manage digital products on the WordPress platform. It is an easy and specialized approach that makes it simple to use for this purpose. Initially Easy Digital Downloads itself is free to download and set up and can be added with helpful layouts and features that enhance the funnel and conversion rate of your online store.
Take your business to the next level
Setup payments, invoicing, and debtor management within minutes. Boost conversion with our optimized checkout page. Increase revenue with our Affiliate Marketing network.